Choosing Between Essential and Cloud Pet Car Seats: A Complete Review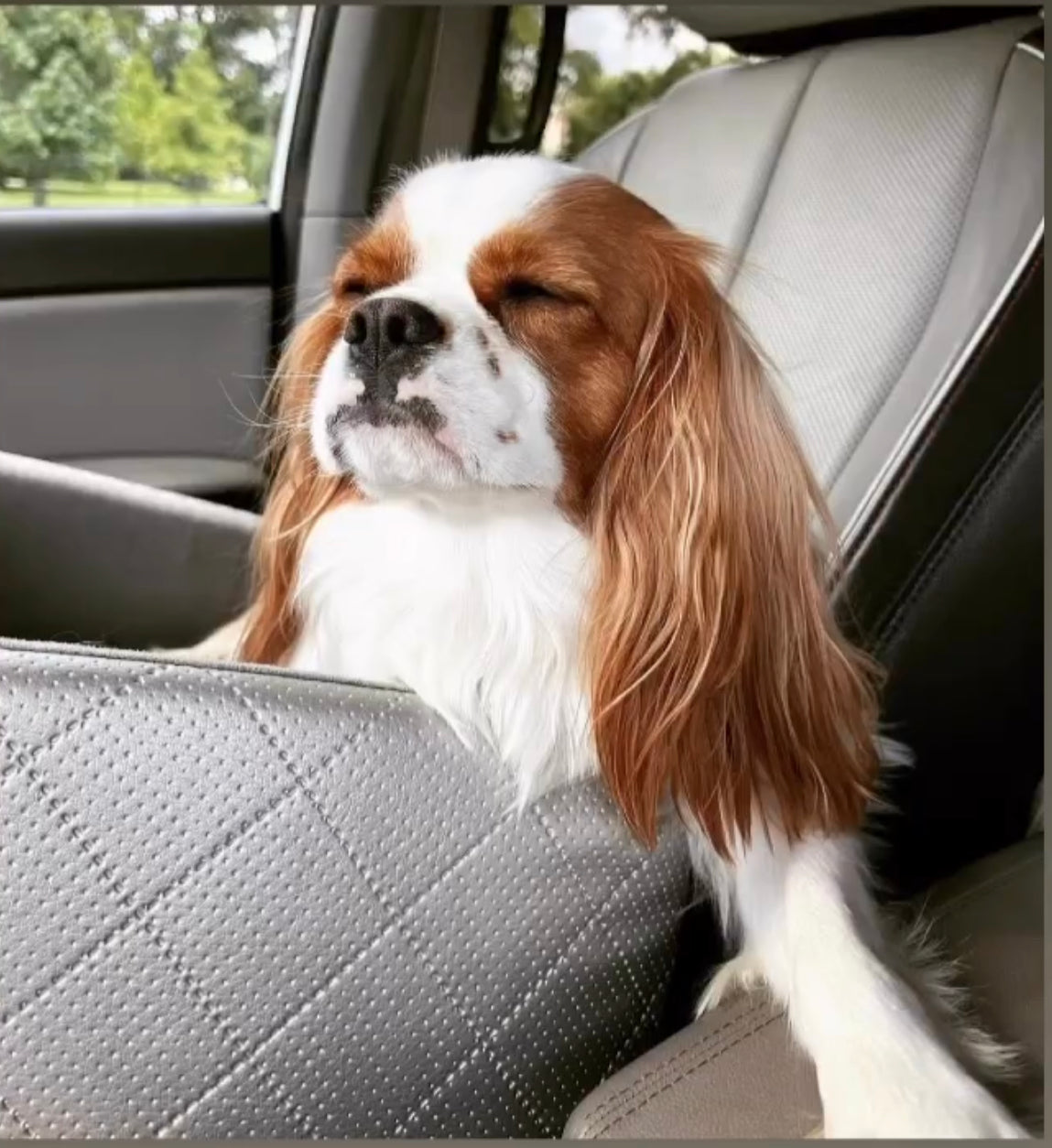 When it comes to selecting the ideal pet car seat for your furry companion, there are a few key considerations that can make all the difference in your pet's comfort and safety during car rides. At LollyPup, we understand the importance of finding the right fit, and we offer two exceptional designs to cater to different needs: the Essential Pet Car Seat and the Cloud Pet Car Seat.
Safety First: Features that Matter
Every pet car seat should prioritize safety, and at LollyPup, safety is non-negotiable. Look for features like passenger seat belt installation, ensuring maximum protection for your pet during travel. Both our Essential and Cloud Car Seats meet these standards, guaranteeing a secure journey for your furry friend.
Essential Pet Car Seat: Everyday Comfort and Convenience
For those seeking an everyday solution that's lightweight, portable, and multi-functional, our Essential Car Seat is a top choice. This pet car seat provides the perfect balance of comfort and utility. It's not only designed for car travel but can also be used as a dog bed. This versatility ensures your pet is cozy whether on the road or at home.
Cloud Car Seat: The Lap of Luxury
If opulence is what you're after, our Cloud Pet Car Seat is the epitome of pet travel luxury. With an ultra-plush, supple minky interior and extra padding throughout, it takes comfort to new heights. This car seat offers an elevated experience for your pet, complete with a boosted vantage point to enjoy the view outside. It's a ride fit for a furry king or queen.
Reducing Anxiety: More than Just a Seat
Both our Essential and Cloud Dog Car Seats are designed with your pet's well-being in mind. The thick padding throughout provides an airbag-like effect, ensuring a peaceful and soothing journey. The sturdy support in our car seats promotes a sense of balance that reduces anxiety and motion sickness, making car rides a breeze for even the most nervous of dogs.
A Touch of Style: Elevating Your Travels
Style should never be compromised when choosing a dog car bed. Our designs at LollyPup marry fashion and function seamlessly. The Essential Dog Car Seat offers a sleek and minimalist look, perfect for those who appreciate simplicity. The Cloud Dog Car Seat, on the other hand, is a statement piece, combining high-performance vegan leather with a supple minky interior to provide a luxurious look that's truly exceptional.
Conclusion: Elevate Your Pet's Travel Experience
Choosing a pet car seat is more than just a practical decision; it's about enhancing your pet's comfort, reducing stress, and elevating your travels together. Whether you opt for the versatile Essential Pet Car Seat or the opulent Cloud Pet Car Seat, both designs from LollyPup prioritize safety, comfort, and style. It's time to invest in a pet car seat that transforms car rides from a chore into a delightful experience for both you and your beloved furry companion. Choose LollyPup and embark on a journey of safety, comfort, and unmatched style.