FREE SHIPPING ON ALL U.S. ORDERS
Lollynest is easy to install
Universal installation guide
Our dog car seats can be easily installed either on the front or on the back seat of your car. 
For the front seat installation, place it on the passenger seat, grab the two adjustable belts attached to each side of the LollyNest and clip them together behind the back of the seat. Adjust the lenght so that your LollyNest sits snugly.  
To install the LollyNest in the back, place it on the passenger seat, pull out the passenger seat belt, slide it through the two loops located on the back of the LollyNest and buckle it. 
Each seat comes with two adjustable straps that attach to your pup's harness.
Please note that the Cloud model can only be installed in vehicles that come with a headrest. Wrap the attached straps around the base of the headrest and clip them together. Tighten the strap as neccesarry.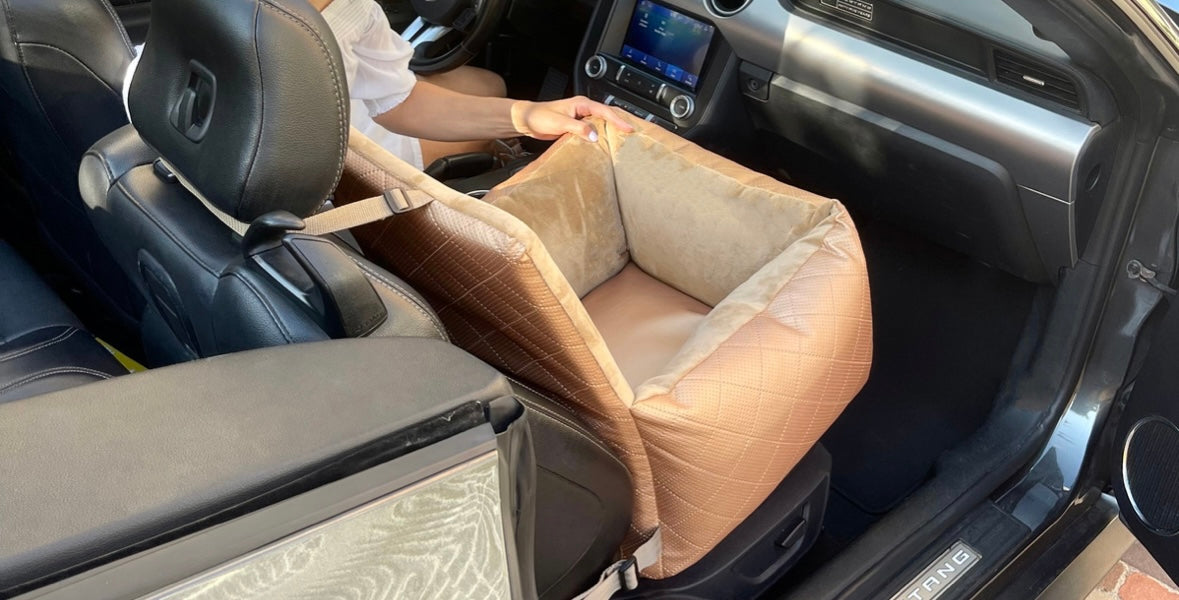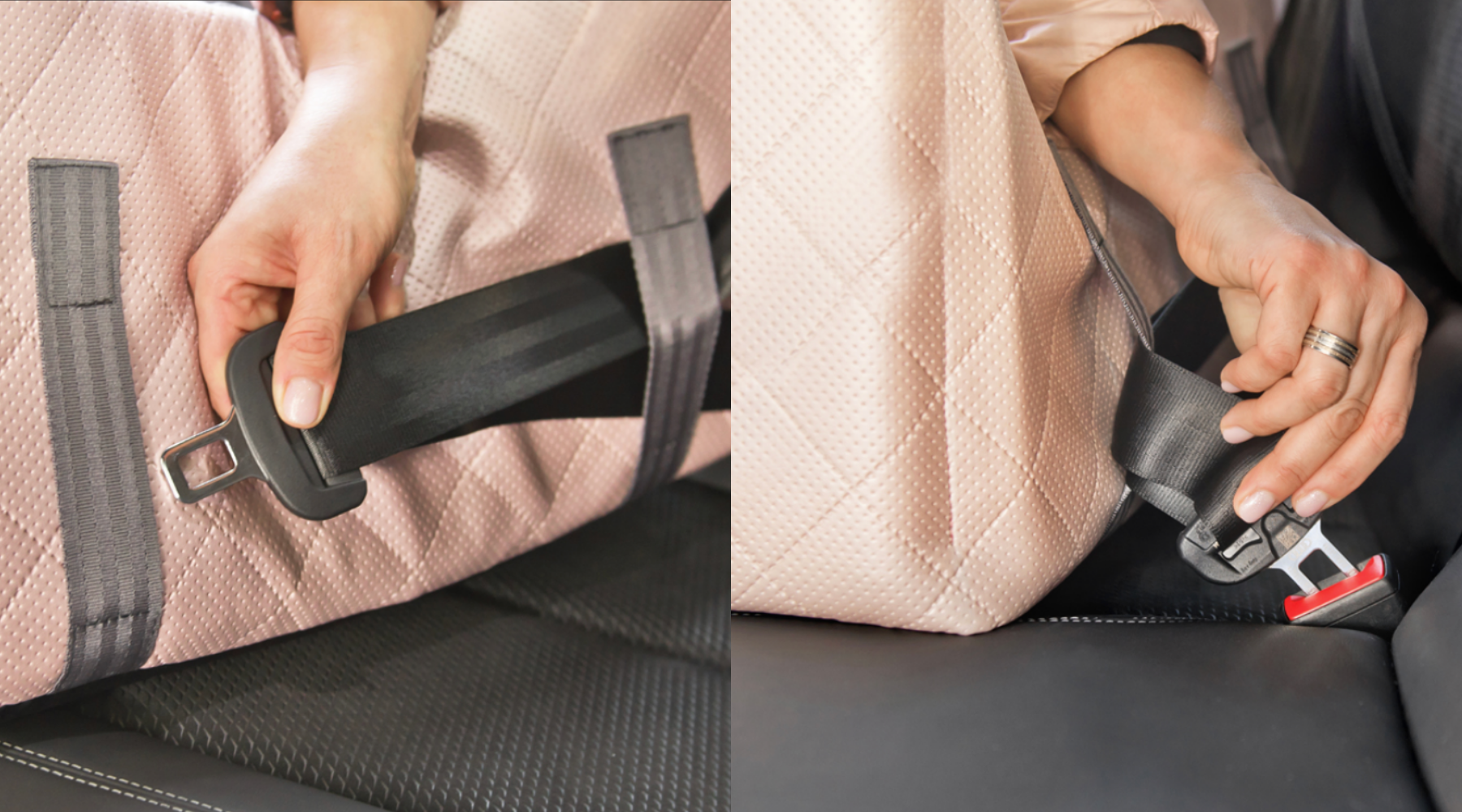 lollynest is easy to clean
Care instructions
Gently wipe the outer cover with a damp cloth whenever necessary. 
Unzip top cover to wash on cool, gentle cycle. Air dry only. 
Do not bleach or tumble dry. Please note that inserts and foam are not washable.